Residential Asphalt Paving
Sam's Paving, Inc, is a top residential paving expert. With thousands of satisfied residential customers, we have the experience you can rely upon to ensure your driveway is properly installed to last years to come.
Is your driveway old and cracked? Or are you tired of your old dirt or gravel driveway? A new asphalt driveway can be the solution you are seeking.
New Driveway Paving
A paved driveway adds value to any home. When properly installed, an asphalt driveway adds curb appeal giving visitors and passerby an impression of a well-kept home. Asphalt paving provides a more durable surface that is economical and will last years when properly maintained.
We begin the process by:
Excavating and grading or leveling the ground for proper drainage
We lay a foundation consisting of crushed stone
We apply a quality mixture of hot bituminous asphalt and compact into place
Types of Residential Asphalt Paving Services
New Asphalt Driveways
Replacement Driveways
Driveway Resurfacing
Sealcoating & Maintenance
Pothole and Crack Repair
Sealcoating
The lifespan of your new asphalt driveway can vary based on traffic and weather conditions. However, with proper maintenance your driveway can last up to 20 years. Applying sealcoating every 2 – 3 years can increase the life of your asphalt pavement.
Sealcoat is a preventive against deterioration, and it helps revive the look and curb appeal of older surfaces.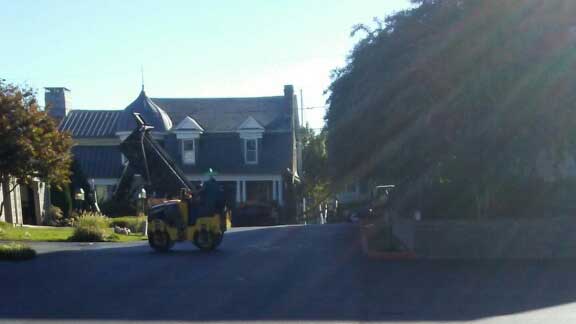 Driveway Paving in Harford, Cecil and Baltimore Counties
No Harford, Cecil, or Baltimore county project is too small or too large for Sam's Paving, Inc. We provide a quality residential paving  for an affordable price – without breaking the bank. With over 45 years, two generations and thousands of satisified customers, look no further for your asphalt paving needs.